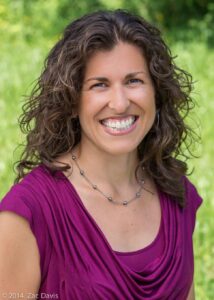 Renton Family Renton Therapy is excited to announce new Renton Counselors practicing nearby!
Laura Moon Williams, LMHCA
Renton Counselor 206-371-2086
"The soul speaks its truth only under quiet, inviting and trustworthy conditions."
These words from Parker Palmer beautifully describe my understanding of the human soul in the healing process, whether one is facing anxiety or depression, trauma or addiction. I seek to provide a safe and inviting space to explore relational patterns, work through past hurts and develop self- acceptance. My hope is to see individuals discover their strength, beauty and ability to live into the fullness of who they are.  I believe that our desire for connection and belonging is often hindered by the hurt we experience in relationships and the ways we seek to protect ourselves from further hurt.
I received a Masters in Counseling Psychology from The Seattle School of Theology and Psychology, and I am certified to practice Lifespan Integration, an effective form of trauma therapy. My training is in a broad range of areas, but I am most interested and experienced in working with depression, anxiety, relational difficulties, trauma, PTSD, domestic violence, women's issues and addiction. I also have ten years of experience in social services.
Laura Ahn, LMHCA
Seattle and Renton Counselor  206-552-8899
(From Laura's page at www.candlcounseling.com)
"Calling is the intersection between your passion and the world's need. I spent several years working at corporations and non-profits, studying and traveling internationally and domestically, before I discovered my calling in counseling. It is truly an honor to walk with clients from all cultural and faith backgrounds on their life journeys.
For Christian clients, I also offer optional prayer and Biblical support based on Regent College seminary classes I've taken and my own personal faith. For people of color and those who speak multiple languages, I know ethnic minority culture and elementary Chinese (Mandarin & Cantonese), elementary Spanish and elementary Korean. All counseling is in English, which I am fluent in and is my 1st language.
For all clients, I meet each person where they are and work with them to explore who they are and who they want to become. We are all in the process of becoming someone or something as we move through time in the minute by minute, hour by hour moments that pass. If you are feeling alone, anxious or misunderstood in your own life, I would be honored to join you in your journey."
The above listed Renton counselors and professionals are independent contractors. These counselors and professionals are not employees of or part of Renton Family Therapy.  The above listings are a resource for the community of people seeking quality mental health professionals.