Are you looking for practical solutions and empowering help?
Call or text 206-877-3188 to start now
Email your questions or request an appointment: [email protected]
If you are seeking down to Earth, common sense solutions for your challenges, you are on the right track.  Show yourself and your family that you have the courage to face life as it is, and do something to make it better.  Watch this short video to meet Justus and learn an important skill right now!  
Justus is a Certified Lifespan Integration Therapist and Consultant at Renton Family Therapy.
TIRED OF HOW THINGS ARE IN YOUR LIFE?
Whether you like it or not, change is happening all the time.  Change isn't easy, but it doesn't have to be so hard.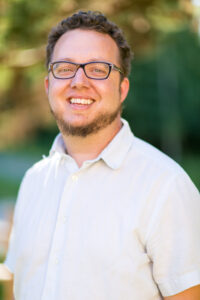 How often do you feel like you are younger than you really are?  Lifespan Integration, the main mode of therapy used at Renton Family Therapy, is a science based approach that helps you demonstrate to that younger part of yourself that you have grown up and that you are not alone.  When the younger, more vulnerable aspects of yourself feel supported and free from past challenges, symptoms of negative emotions, thoughts, and behaviors are no longer needed.
Contact Justus now at [email protected] to schedule your free phone consult.
In your free phone consult, I will help you move forward in your search for support, clarity, and change.
LOCATION
Renton Family Therapy is located at 306E Wells Ave. S Renton, WA 98057.
Renton Family Therapy is less than 25 minutes from Bellevue, Newcastle, Burien, Columbia City, Auburn, Kent, Burien, Maple Valley, Federal Way, Tukwila and many other South Sound locations.
To easily find Renton Family Therapy: park in the parking lot at Wells Ave. S and Houser Way in downtown Renton.  Look up to North to see the Renton Family Therapy signs on the office window and on the door, just above and to the right of Marianna's.
INSURANCE
In Network for First Choice Health Insurance, Group Health Options PPO, and Moda Health
Out of network coverage is often comparable, inquire with your plan about your coverage.