You Make Sense!
Take the opportunity to look at your situation from a kind viewpoint.  Asking for help is a hard thing for many of us.  If you are able to share what is going on in your life, particularly with a well trained therapist. The space you create by sharing sets change in motion.
The tools taught and practiced at Renton Family Therapy are designed to empower you to help yourself.  Justus can help you, by providing the space and the structure for you to connect to your own resources.
 Check out the video to learn how your brain (and everyone else's!) reacts to a crisis situation.  Over time, normal obstacles in life can grow into big problems, and they may benefit from simple support from a pro.
Call 206-877-3188 to start your journey toward change!
Email your questions or request an appointment [email protected]
 Watch this short video from The Mystic and The Mechanic to learn an important skill right now!
Justus is a Certified Lifespan Integration Therapist and Consultant for other therapists interested in learning or honing their Lifespan Integration skills.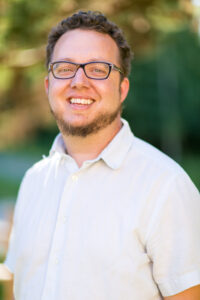 Social media and communications policy:
Email and text are not secure and should not be used for sharing confidential data or personal health information. Communication via insecure methods should be limited to logistical information such as scheduling and non-personal information. Following laws of confidentiality, we are not able to interact with clients via social media, though many resources are available as educational or entertaining material.  In the event of a crisis please call 911 or in a non emergent situation dial 1-800-4Crisis or 206-431-3222 in King County.
LOCATION
Renton Family Therapy is located at:
306 Wells Ave. S Unit A
Renton, WA 98057.
Renton Family Therapy is less than 25 minutes from Bellevue, Newcastle, Burien, Columbia City, Auburn, Kent, Burien, Maple Valley, Federal Way, Tukwila and many other South Sound locations.
To easily find Renton Family Therapy:
Park in the lot at Wells Ave. S and Houser Way in downtown Renton.  Look up to the North to see the Renton Family Therapy signs on the office window, just above and to the right of Marianna's. You will also see 306 on the gray door just below.  Walk up the stairs and our door is the first one at the top!
INSURANCE
In Network for First Choice Health Insurance, Group Health Options PPO, and Moda Health.
Copyright Justus PLLC, Renton Family Therapy 2016