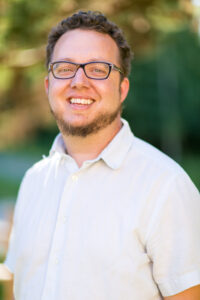 Clarity.  Courage.  Change.
Take the opportunity to look at your situation from the perspective of a friend.  The difficulties you face are things that many people feel, and not many people share.  It takes courage to face these challenges.  Lets face them together.  The connection and peace of mind you create by communicating your challenges sets change in motion.
Renton Family Therapy can give you the tools to empower you to be the change needed in your life.   Therapy is not about finding out what is wrong with you and fixing it.  You already know the difficulty you have been through! Therapy is about clearing stored ideas and feelings that you learned from those challenges, and supporting you so that you can connect to love, rest, and safety.  As past weight is removed and connections to all your resources are created, you reconnect to your core self, which is good.
   Justus is a Certified Lifespan Integration Therapist and Consultant for other therapists interested in learning or honing their Lifespan Integration skills.
Email [email protected] or call 206-877-3188 to schedule your first appointment
or a free phone consultation.  If you have already communicated with Justus,
click on the Book an Appointment button to schedule your first session (Intake Appointment).
LOCATION
Renton Family Therapy is located at:
306 Wells Ave. S Unit A
Renton, WA 98057.
Renton Family Therapy is less than 25 minutes from Bellevue, Newcastle, Burien, Columbia City, Auburn, Kent, Burien, Maple Valley, Federal Way, Tukwila and many other South Sound locations.
To easily find Justus' office ( Renton Family Therapy ):
Park in the lot at Wells Ave. S and Houser Way or on the street in downtown Renton.  Look up to the North to see the Renton Family Therapy office windows, just above and to the right of Marianna's Italian Restaurant.  Justus' office ( Renton Family Therapy ) is located in Suite A along with Heather Broome, Mary Zefron Hunter, and Michael Hunter on the second floor of the green 306 Wells Ave. S building.  You will also see 306 on the gray doors on the street level.  Walk up the stairs and com to end of the central hallway where you will see our door on the left.
INSURANCE
In Network for First Choice Health Insurance, Group Health Options PPO, and Moda Health.
Out of Network Benefits available through many other carriers.
Social media and communications policy:
Email and text are not secure and should not be used for sharing confidential data or personal health information. Communication via insecure methods should be limited. Following laws of confidentiality, we are not able to interact with clients via social media, though many resources are available as educational or entertaining material.  Social media and internet content are not intended as medical advice or a replacement for therapy.  In the event of a crisis please call 911 or in a non emergent situation dial 1-800-4Crisis or 206-431-3222 in King County.
Copyright Justus PLLC, Renton Family Therapy 2017