Click on the link to the right or at the bottom of the page to schedule! 
Availability currently limited to morning and mid-day Tuesday, Wednesday, Thursday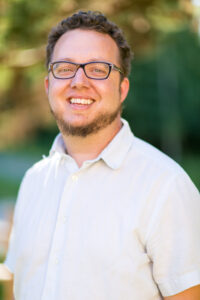 Clarity.  Courage.  Change.
Therapy is an opportunity to look at your situation from a new perspective.  Together we will look at your situation with kindness and clarity.  The difficulties you face are common, though getting help is not as common.  We will develop a plan that allows you to accept where you are and move to where you want to be.
It takes courage and intelligence to seek help.  Well done!
Renton Family Therapy can help you gather the tools to empower YOU to be the change needed in your life.   Therapy is not about finding out what is wrong with you and fixing it.  You know the difficulty you have been through.  As you accept the situation that you are in, you can begin to move toward the changes you want.  Therapy is about identifying and clearing stored patterns, ideas, sensations, and feelings that you have experienced.
Kind connection to yourself, others, and life around you can allow you to move forward in creating the life you long for.
   Justus is a Certified Lifespan Integration Therapist and Consultant for other therapists interested in learning or honing their Lifespan Integration skills.
Email [email protected] or call 206-877-3188 to schedule your first appointment
or a free phone consultation.  If you have already communicated with Justus,
click on the Book an Appointment button to schedule your first session (Getting Started).
LOCATION
Renton Family Therapy is located at:
306 Wells Ave. S Unit A
Renton, WA 98057.
Renton Family Therapy is less than 25 minutes from Bellevue, Newcastle, Burien, Columbia City, Auburn, Kent, Burien, Maple Valley, Federal Way, Tukwila and many other South Sound locations.
To easily find Justus' office ( Renton Family Therapy ):
Park in the lot at Wells Ave. S and Houser Way or on the street in downtown Renton.  From the public parking lot look up to the North to see the Renton Family Therapy office windows, just above and to the right of Marianna's Italian Restaurant.  Justus' office ( Renton Family Therapy ) is located in Suite A along with Heather Broome, Mary Zefron Hunter, and Michael Hunter on the second floor of the green 306 Wells Ave. S building.  You will also see 306 on the gray doors on the street level, both on Wells Ave. S and Houser Way.  Walk up the stairs and come to end of the central hallway where you will see our door on the left.
INSURANCE
In Network for First Choice Health Insurance, Kaiser Permanente PPO (not core or HMO), Moda Health, and Cigna.
Out of Network Benefits may be available through your plan as well.
Renton Family Therapy is not a provider of Medicaid or Medicare (state or federal health plan) services.
Call your plan before initiating therapy to learn exactly what your expenses will be.
Social media and communications policy:
Email and text are not secure and should only be used for sharing information that you are comfortable with being public. Communication via insecure methods should be limited. Following laws of confidentiality, we are not able to interact with clients via social media, though many resources are available as educational or entertaining material.  Social media and internet content are not intended as medical advice or a replacement for therapy.  In the event of a crisis please call 911 or in a non emergent situation dial 1-866-4Crisis or 206-431-3222 in King County.
Copyright Justus PLLC, Renton Family Therapy 2019