How Can Renton Family Therapy Help You?
I grew up in the 80's in Kentucky, focused on building Legos and airplanes, riding my bike, and hanging out with my friends down the street and in the country.  I am great at building forts, climbing trees, exploring and finding mayhem.
My path to healing began with multiple ear infections, falling down randomly, and a diagnosis of Rheumatoid Arthritis at the age of 5.  My amazing family, and Doctors at the University of Kentucky, and later the University of North Carolina did their best to slow the inflammation down and allow me to enjoy my childhood, even though I was not an ideal patient.  Ironically, I have always dealt with anger.  I have been angry at the random disease I had, angry at rules I had to follow, hospital waiting room times, and then at myself for not performing perfectly the first time.
It took me a few decades of banging my head against walls, excelling and then just doing enough to pass High School.  It continually baffles and scares me to look back and see how ignorant I was, and still am.  I attended college because of my privilege and the assumption that I would go to college in my community.  My interests moved from planes and possible military service, to engineering, English, and finally Social Sciences.  My advisor, Ken Betsalel helped me craft an Interdisciplinary Degree in Community and Individual Communication.
I studied meditation, song, movement, and the practice of Presence from Mindfulness, Tibetan Buddhist, West African, Christian, Daoist and Sufi perspectives.  I convinced myself that being present was more important than sch.  My Dad, who was picking up the tab, convinced me that I could still be present at school.  It took me a long time to understand his wisdom, till about last week actually.  Amidst another major flare up of Rheumatoid Arthritis, which had been in remission since 9th grade, I tried many different approaches to healing again.  In the end it was the prescription drugs that turned my legs and arms back into functional ones, and I completed my BA before I could tell what was happening.
As I was nearing the completion of my Raphaelite Work Sufi Healing training (where I learned to practice and be present to breath, the body, the mind, emotions, relationships, and the connecting source) I made a connection that allowed me to begin learning about supporting children, teachers, and families as a "shadow" for children with special needs.  I owe a lot to those kids, teachers, and families who allowed my attempts and trying to help and ultimately showed me that I needed more specialized training.  In order to bring the healing power of presence to more people, I considered Montessori training before settling on the idea of the Leadership Institute of Seattle, and the path to learning systems theory and family therapy.
Many of the faculty were amazing mentors and teachers, particularly Catherine Johnson and Diane Schachter, and the cohort taught me so much. I earned my degree with the sense that it was an expensive ticket to learning how to be a counselor, but the friends I made were the biggest resource I gained.  I interned and worked at Sound Mental Health in Counseling Services and the Community Networks program, where Dave O'Neal supports an awesome team who enrich the lives of many of King County's most vulnerable residents.  I broadened my experience by starting Counseling on Capitol Hill and later Renton Family Therapy when I moved to Renton with my family.
When I began to integrate and understand myself with the relatively new therapy of Lifespan Integration, and heal my new relationship with my wife thanks to Emotionally Focused Therapy, my learning as a therapist really began.  As with any of these conversations, it is easy for me to see how I've been learning how to stop emotions and pain in my body my whole life, but the lenses of Attachment and the Parts Model (Polyvagal theory) revolutionized my experience of supporting others in their growth.  First I had to reach a greater level of integration, because to become a Certified Lifespan Integration Therapist, and an approved Consultant for other Therapists, you have to learn the model, get supervision, and do your own work.  By no means is my work done, but the profound level of healing that Lifespan Integration and Emotionally Focused Therapy offer helped me become more present and clarify how I can help.
For the first time (that I can tell) therapy is as straightforward as person wants to be in their healing process.  We now have the tools to clear trauma, repair attachment, build solid core self, clear intergenerational trauma (epigenetic), and reconnect to the latent resources inherent in every human being.  The truth is, SPOILER ALERT, that there is nothing wrong with you, you are just overwhelmed and in need of more resources.  There is nothing wrong with anyone else, the scarier a person is, the more deeply scared they really are.
When you put your full story on the table, along with your feelings and sensations, YOU MAKE SENSE.  Your emotions, reactions, and thoughts are old programs that were built long ago in a time when that survival mode and the disassociation that accompanies trauma were necessary.  Unfortunately, many people still need to disassociate and harness their inner body guard to survive childhood, adolescence, and adulthood.  Fortunately, we now have the tools to heal the trauma that humans continue to create.  Just as we have enough food to feed everyone.  What we are faced with is a crisis of distribution or the ability to share, because we are cringing back, tensely expecting the pain we have experienced in the past and continue to see on the "news".  You need to feel safe, and when you do, you naturally relax, let go, and allow life to happen, to be as it is and influence it when you are inspired to.  We are moving from normal to natural to paraphrase my Sufi guide Himayat Inayati.  As you release old patterns and connect to present resources, you are becoming a broadcast tower of presence.
I continue to be amazed at the opportunities that life presents, and the way in which I am allowed to help others clear trauma, connect to resources, develop social skills, practice emotional awareness and communication, unpack masculinity, sexism and bias of all types.  I hope that in doing this work, and continuing to stretch my own growing edges, we can begin to spread healing and connection faster than trapped minds create suffering.
I am very excited about Joe Broome and I's new project The Mystic and The Mechanic, where we are offering free skills videos, information on neuroscience, Positive Discipline, Attachment, Presence, ADHD, Lifespan Integration, and content for therapists, and crisis preparedness, crisis response, and team building support for organizations.  The mission to share best practices, whether they are cutting edge science or ancient wisdom, continues.
"I hope one day, you'll join us, and the world will live as one." John Lennon
"When you feel a great Joy, it is natural to share it." Pir-o-Murshid Hazrat Inayat Khan
"I am neither especially clever nor especially gifted. I am only very, very curious." – Albert Einstein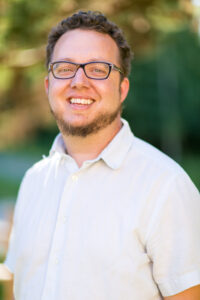 My practice is grounded in Presence and Attachment and includes Lifespan Integration as an efficient means to internal organization and clarity in relationships.  I am paneled with First Choice Health, Group Health Options, Moda Health, and have many clients who receive out of network reimbursements for their therapy.  Union coverage is often very good even out of network.  I approach each individual, couple, and family system with respect and an intention to support your growth.
Licensed Mental Health Counselor number LH60196750 in Washington State
I am trained in:
– Lifespan Integration (Certified Therapist, Consultant, assistant trainer)
– Raphaelite Work (Sufi Healing, and Presence)
Previous Certifications:
-Licensed Mental Health Counselor (LMHC)
-Children's Mental Health Specialist (CMHS)
-Developmental Disability Mental Health Specialist (DDMHS)
-Certified Positive Discipline Parent Educator (CPDPE) by the Positive Discipline Association
-Certified Lifespan Integration Therapist and Consultant
-Certified Rapaelite Work Practioner (not currently offering hands on healing)