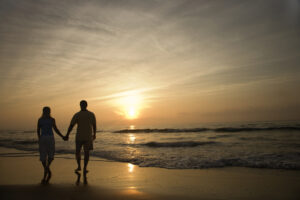 What Are Happy Customers Saying About Counseling with Justus D'Addario of Renton Family Therapy?
"I  highly recommend working with Justus. We started together during the end of my marriage and about 9 months later he helped me embrace the change that I was going through. I was in a much better place at the end of our time together than the beginning. His view is therapy is holistic and not issue based. I found his approach to be based on common sense, feeling, and mindfulness. This worked very well for me and I would use him again."
"My partner and I went to Justus for a couple of months to strengthen our communication skills in preparation for a baby. He is kind, intelligent, funny and straightforward. He provided a variety of approaches: from mindful breathing techniques to practical tools to use at home to recognize when you run into a situation and there is a problem to be more mindful and sensitive of each other. He was able to help me look at situations from other perspectives. He posed excellent questions and helped me dig deeper to explore not just solutions to problems, but motivations behind why.
I would highly recommend working with Justus to any couple or individual struggling with making progress in any aspect of their personal life."
" Justus D'Addario has a calm, relatable presence that made me feel comfortable. I recently saw him for a Raphaelite healing session, and I plan to go back. I was amazed at how grounded I felt afterwards. I found I could also breathe more deeply.  In addition, I appreciated my conversations on Mindfulness practices with him. He had good suggestions to try for helping me achieve the sense of balance I seek."
"This local Counseling place is the best thing that happened to me in my life. Besides learning meditation and mindfulness practices I have learned to connect with the present, understand anxiety and create awareness of my actions and feelings.
If you are looking for a deeper understanding of yourself and/or situations that could have happened to you in the course of your life this is the place. You will also learn how to continue working by yourself! I am so excited to recommend this to everybody :)"
" a cozy and welcoming place.  I attended a group meditation lesson.  The instruction was clear and calm.  I left feeling relaxed and connected to my breath and with a guide to try it out on my own.  I recommend it to anyone interested in meditation but not sure how to start."
"Very relaxing and therapeutic. I loved the holistic approach to healing."
"I took a mindfulness class that Justus put on. He approaches everything with kindness and humor."
*Note, these results are not guaranteed as each course of therapy is unique.